A Must-Have Toolkit for Special Event Success
Does your staff suffer from Event Burnout? Do you feel there is little gain for all the pain of planning your special events?
It's not just you – there are thousands of nonprofit professionals all over the world questioning why they can't create engaging and profitable fundraising events. Like you, they feel like they're spinning their wheels and putting in a whole lot of effort with way too little to show in return.
Event burnout isn't your fault. How can you be expected to create professional-level fundraising events when you aren't a highly-trained event planner with decades of in-the-trenches experience.
Newsflash: special event burnout stops here
Put the days of ineffective committees behind you.

Eliminate frustrating planning meetings that waste time and accomplish little.

Learn the strategies to create "ask-enthused" volunteers who are excited to solicit donations and sell tickets.

Create meaningful stage programs that engage your audience and culminate in a highly profitable Appeals.

My name is A.J. Steinberg and I'm on a mission to make professional-quality events possible for any and all nonprofit organizations – whether they have a staff of two or 2,000.
I understand the pain organizations go through when trying to create engaging and profitable special events.  As a nonprofit event producer I have sat through hundreds of committee meetings and observed what works – and doesn't work – when it comes to planning fundraisers. After twenty years of producing successful events I have devised a simple system that allows nonprofits everywhere to create professional-quality events that will shoot revenues sky-high and create meaningful guest experiences.
Here's the back-story on A.J. Steinberg's Queen Bee Fundraising system
I sat on my first event committee 23 years ago when my daughter was a toddler. I was a typical mom who volunteered to help with the annual fundraising gala. I started each meeting full of enthusiasm, ready to help in any way I could. But, by the end of sessions I was slouched down in my chair, wondering if it would ever end! It felt like there was no structure to these meetings and so little got accomplished.
Over the next five years I sat on dozens of committees and it was always the same story – eager volunteers turned into zombies by long, rambling meetings and lack of direction from the event leadership. It really bugged me! I thought "I can do better than this!"
From this frustration arose an idea. In 1998 I created Masquerade Events, my own event company, specializing in nonprofit galas and fundraisers. Now I could put some structure into the meetings, give the volunteers effective directions and create events that made us all proud. My subsequent work with committee-based fundraising events raised millions of dollars for nonprofits both large and small.
After about ten years of perfecting the art of producing nonprofit events, I noticed two interesting trends.
The first observation was that volunteers were returning year-after-year to work on annual events. There wasn't the same burn out or drop-out rate I had seen at the start of my work with committees. While I was flattered to know that many folks signed on to committees because they knew I would be involved in the project, I knew that it wasn't just my sparkling personality that led these people to dedicate a significant amount of time to help with the event.
When pressed about their enthusiasm for continuing to work on the event, most volunteers cited the enjoyable overall experience. They like how efficiently the meetings ran, how the communications throughout the planning were thorough and timely, and their efforts were rewarded by the events' successes.
I chalked all that up to the systems I had created over the years to lead committees through the event planning process.
The second thing I noticed was that my clients were becoming ex-clients.
At first I was concerned. After all, some of the events had hired me year-after-year which made me feel very appreciated. Why were they choosing to forego working with Masquerade Events and myself at this point?
The answer was surprising, and one of the most gratifying things I have ever heard. These clients felt that they had learned so much by working with me and my event planning system, they now felt ready to strike out on their own without the help of any  professional planner.
Wow! That blew me away! Like the old adage "give a man a fish and he'll eat for a day, but teach a man to fish and he will eat for a lifetime," I realized that I had created a system could teach nonprofits anywhere in the world how to effectively produce committee-based fundraising events.
"A.J. Steinberg can take a complicated, multifaceted project and work out every detail to perfection. The resources she brings to the table to help plan your fundraising event are simply the BEST! LOVE working with her! "
Karen Zethraus, Volunteer
With this exciting premise in mind, I created Queen Bee Fundraising, a company dedicated to bringing nonprofit organizations all over the world the simple strategies and tools necessary to create meaningful and financially successful fundraising events. The powerhouse behind Queen Bee Fundraising is my unique S.M.A.R.T. System for Successful Events.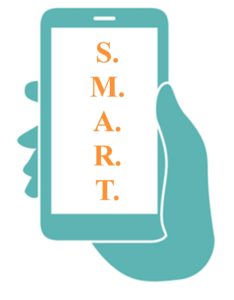 The S.M.A.R.T. System outlines the five pillars of producing committee based-fundraising events:
S – Structure

M – Monetization

A – Assessing Assets and Resources

R – Run of Show

T – Thank yous and Follow Up
I have created a five-week online-course that walks you through every aspect of event production and volunteer committee management. Through videos, live phone conferences and work sheets, nonprofit professionals anywhere in the world can tap into my twenty-years of event planning expertise as well as all the strategies and tips unique to the SMART system.
Some of the things covered in this course are:
choosing an effective committee

committee leadership

assessing your board and committee's assets

changing volunteers' mindset from ask-phobic to ask-enthused

creating a compelling stage program

and how to manage your event like a professional.
As an added bonus, we will be opening our vault of templates and timelines so you can get your event running smoothly with minimal effort.
On top of this, you will receive a one-year membership in the Queen Bee Fundraising Event Pro community which includes monthly group calls with other fundraising professionals and a one-hour kick-off call with A.J. Steinberg.
After this five-week course is concluded you will have the tools and confidence to maximize your committees' efficiency and create meaningful and financial successful special events. You will also be a part of a global community of fundraising professionals with a common goal of creating extraordinary events that promote your organization's message and raise more money than you had ever dreamed possible.
"She is, without question, the best at what she does. We raised 400% more at our gala after working with A.J. and Queen Bee Fundraising. We never thought that was possible, and we are forever grateful."
Michele Shane, Board Member, Emily Shane Foundation
What is the price for this incredible system that will skyrocket your events to the next level?
This course will be selling for $1,997 which is a small fraction of the increase you will realize in your special event revenue.
However, this is our inaugural session and we want to get the word out about Queen Bee Fundraising and A.J. Steinberg's unique event planning system.
So, for the first 15 nonprofit professionals, I would like to offer this course at $97. This includes the five-week web course which teaches the SMART Strategy for Successful Events, a one-year membership to the Event Pro Community and a one-hour kickoff call with A.J. Steinberg to assess your event planning needs.
As you can imagine, at this price, space is very limited. To make sure you reserve a place in this inaugural session simply click the button below.
(Please enter your PayPal Account or Merchant ID on the settings pages.)
I am excited to work with you and bring new energy and success to your fundraising events.
Keep on doing the good work,
A.J. Steinberg