For a fundraiser, the very words "special events" often evokes dread. Why? Because events are the bane of many fundraisers' existence, and for good reason. Many nonprofit organizations have come to rely on events, ending up on a treadmill of one low ROI activity after another, with no end in sight.
Does this sound like you?
---
"I really hate most auctions. I hate working them, I hate going to them, I hate being invited to them, I hated being a business that got asked 100 times a month to donate to an auction. I hate handling auction items, I hate chasing down people who won the item to get it to them (which generally negates anything earned in time spent chasing them down.) I hate the exhaustion, I hate the lack of board participation, I hate that you (generally) get a day or two before you have to start planning for next year's…"
"It's the "we do this because we've always done it" attitude about events, without looking at ROI, better models, best use of time, etc. that drives me nuts about events."
"My current peeve: no budget other than "try to get everything donated and don't spend money."
I hate that staff resources are often used on event tasks volunteers would happily complete.
---
Well, let's try something different. What if you had a plan? A plan to maximize both impact and revenue from special events by using the strategies and resources utilized by professional nonprofit event planners? A plan to brutally evaluate your events with a keen eye to trimming off the non performers — so that you focus, and grow, your best events?
Join us for Winning Events | Basics & More, where you'll learn a system for smart events, eliminate those that don't work, and create a plan for turning ticket buyers into donors.
See what's included in this four-week course
Week One (September 12):   The S.M.A.R.T. Event Planning System Basics
The 3 Fundamentals of Nonprofit Event Planning

The S.M.A.R.T. Event System

Defining Your Event

Committees and Committee Leadership

Guest Management

Volunteer Management

Running Your Event Like a Pro

Vector customer feedback concept in flat style – hand checking excellent mark in a survey

Creating A Compelling Stage Program

Appreciation to the Max

Sowing the Seeds for Next Year's Success

Handouts include: Timelines and templates to get started with planning events

Worksheets: Special Event Goal Setting Sheet
Week Two (September 19):  Assessing your Resources for Special Events
The S.M.A.R.T. Event System review

Committees: Queen Bees & Worker Bees

Assessing Your Committee's Assets

The Tools Your Committee Needs To ASK

Beyond The Committee – The Board and Supporters

Beyond The Committee – Your Community Resources

What to Ask For – Sponsorships vs. In Kind Donations

Appreciation to the Max

Sowing the Seeds for Next Year's Success

Handouts include: Templates for donations and sponsorships, appreciation (thank you) letter templates

Worksheets: Committee Assessment Sheet, Committee Member Intro Sheet, Community Resource Sheet, Board Assessment Sheet
Week Three (September 26):  Creating an Engaging and Profitable Stage Program
What Makes a Great Stage Program?

Setting your Stage Program's Goals

Assessing Speakers and Entertainment

Professional Emcees and Auctioneers

Live Auctions – The Pros and Cons

Creating a Run of Show

Communicating with your Talent and Speakers

Audio Visuals and Staging Optics

Appeals and Fund A Needs

Handouts include: Run of Show Template, Live Auction Guidelines and Sample Successful Fund A Needs

Worksheets: Stage Program Outline Sheet, Fund A Need "Mad Libs"
Week Four  (October 5): You've got to accentuate the positive…Eliminate the negative
Week Four is all about streamlining your systems. Linda Lysakowski, ACFRE will guide you through the process of eliminating those unproductive, unprofitable events. You'll also be hearing from Chris Baylis of the Sponsorship Collective. Chris will uncover seven of the most common, and most expensive mistakes made in sponsorship. You'll learn the art of prospecting, valuation, sponsorship proposals, activation and fulfillment and how to avoid the pitfalls that cause your prospects to throw your proposals in the garbage. You will walk away knowing exactly what to change to start raising more corporate dollars immediately.
"I intend to implement the three stories every board member should be able to tell from your video interviewing Christopher himself on Storytelling for Board Members (from your e-course Nonprofit Storytelling – which my marketing director and I went through together, discussing what we want to share and implement with board and staff. I highly recommend it!)."
Registration is $97, but early-bird pricing is now available for a limited time for just $77!
A.J. Steinberg

Professional nonprofit event planner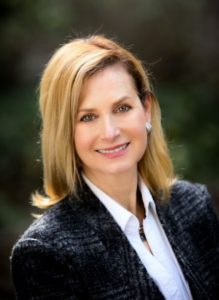 As principal of Masquerade Events, A.J. Steinberg has been creating outstanding successful events for nonprofit and social clients since 1999.
With a background in marketing and fundraising, it was natural for her event planning company to specialize in philanthropic events. Working as a nonprofit consultant and liaison, A.J. became known for her success guiding volunteer committees in their production of nonprofit galas, fashion shows, concerts and street festivals.
Working with a broad spectrum of nonprofits including The Jane Goodall Institute, Cystic Fibrosis, BreatheLA and Union Rescue Mission, Ms. Steinberg is the leader
in the field of committee-based fundraising. Her strategy focuses on maximizing volunteer event committees' assets and resources, while minimizing their inherent
risks and headaches.
In 2015 A.J. created Queen Bee Fundraising which focuses on the art of nonprofit special event management. Through Queen Bee, A.J. teaches nonprofit
professionals strategies for producing successful fundraising events, along with guidance on effective stewardship of volunteer committees.
Her workbook series, Successful Nonprofit Events, will be published by the Charity Channel Press in 2017. A.J. Steinberg leads webinars, workshops and appears at speaking engagements that teach the art of committee based special event nonprofit management.
Linda Lysakowski, ACFRE
President/Linda Lysakowski, LLC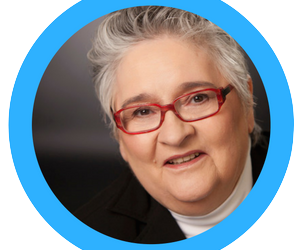 Linda is one of slightly more than 100 professionals worldwide to hold the Advanced Certified Fund Raising Executive designation. In her nearly twenty-five years as a philanthropic consultant, Linda has managed capital campaigns, helped hundreds of nonprofit organizations achieve their development goals, and trained more than 32,000 development professionals in Canada, Mexico, Egypt, Bermuda, and most of the fifty United States.
A graduate of Alvernia University and AFP's Faculty Training Academy, she is a Master Teacher. Linda is the author of Recruiting and Training Fundraising Volunteers; The Development Plan; Fundraising as a Career: What, Are You Crazy?; Capital Campaigns: Everything You NEED to Know; Are You Ready for a Capital Campaign? workbook, Raise More Money from Your Business Community; Raise More Money from Your Business Community This Year workbook, Fundraising for the GENIUS 1st and 2nd editions, a contributing author to The Fundraising Feasibility Study—It's Not About the Money and YOU and Your Nonprofit Board, co-editor of YOU and Your Nonprofit and The Nonprofit Consulting Handbook; and co-author of The Essential Nonprofit Fundraising Handbook , Nonprofit Strategic Planning, The New Donor, and The Leaky Bucket: What's Wrong With Your Fundraising…And How You Can Fix It.
In addition to her consulting and training practice, Linda serves as Acquisitions Editor and Marketing Editor for CharityChannel Press and For the GENIUS Press.