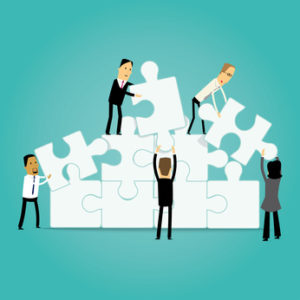 Committees may seem like a lot of work, but when you consider the benefits their members bring to your event, it is clear that using volunteer committees is by far the most efficient way to produce special event and boost fundraising revenue.
Each volunteer you recruit for your committee is not just an extra set of helping hands during the planning process, but also an asset. What do I mean by this?
Each person brought into your event committee comes with both skills and contacts that boost your event's bottom line.
Volunteers' skills – such as graphic arts, social media or bookkeeping – can be invaluable to your planning efforts. Each talented committee members can be tasked with overseeing specific portions of the coordination efforts. Why pay for a graphic designer when you can have a committee member create a logo and work with your printer to design the invitation suite? Doesn't it make sense to have one of your own committee oversee your social media campaign? And, who wouldn't want a seasoned number-cruncher to take the helm of cashiering and check out?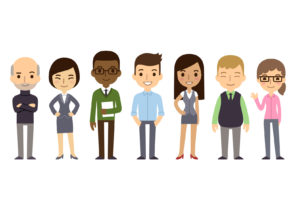 Looking beyond just your committee's skills, there are their social and business connections to consider.
Your volunteer committee brings an extensive network of friends, colleagues and corporate contacts to the table for your event. When it comes to soliciting donations – whether in the form of auction items or monetary contributions – your committee will be key in reaching out and connecting with their own list of peers and co-workers. The committee will also have relationships to businesses that can potentially sponsor your event.
Just as importantly, it is the people on your committee who will sell tickets and fill seats for your fundraiser. Their participation during the planning phase of your event gives them a sense of responsibility for its success. Your committee will be fired up to have their friends and colleagues support their efforts for your organization.
Working with a committee is no walk in the park, that's for sure. You'll need to invest time and energy into finding the right committee members, and effectively lead them through their event planning tasks. There are personalities to be dealt with and prickly intra-committee dust ups that can occur.
However, while it does take a bit of finesse to guide your volunteers and staff through the committee process, you will find that it is absolutely worth the effort.  Once your committee is up and running, you will reap the rewards many times over with greatly increased revenue and a noticeably reduced event planning workload.