Many nonprofits realize the benefits of hiring an experienced event planner to help them plan and execute their fundraising events. They know that the money they invest in a professional planner will reduce their staff's stress and help to ensure a well-run guest experience.
There are a lot of event planners out there vying for your organization's business. Many nonprofits are wondering how to find the best fundraising event planner to suit their particular needs.
The first thing to know is that there are three types of event planners – social event planners, corporate event and meeting planners, and fundraising event planners.
Social event planners specialize in weddings, bar mitzvahs, and other important life events which we celebrate. Corporate event and meeting planners typically focus on meetings and conferences that require meeting rooms, multiple meals and snack services, and often hotel accommodations.
Nonprofit organizations should use a specialized fundraising event planner. This type of professional is proficient at producing galas and fundraisers, and is experienced with tasks such as:
Working with online registration and bidding platforms
Sponsorship stewardship
Volunteer recruitment and management
Stage program sequencing and oversight
Auction and paddle raise protocols
To find the person or company that best fits your organization's needs, start by asking these five questions.
What other organizations have you worked with?
How will you share the workload with our staff?
Will you manage our event committee?
How can you help keep us within our budget?
How will you ensure our event will run smoothly?
Question 1: What other organizations have you worked with?
Getting references from the fundraising event planner's past clients is the first step towards determining if they will work well with your organization. Always ask for a list of three-to-five past clients that you can call or email to find out specifics about the planners' quality of work.
Create a survey of questions to send to the past clients to make it easy for them to respond to your inquiries. You can use Google Forms, which makes it easy to create surveys and allows you to customize questions to be answered with a rating scale or a short answer.
For rating scale questions, with 1 being dissatisfied and 5 being very satisfied, ask the past clients to rate their satisfaction with the fundraising event planner's:
Organizational skills & follow-through
Communication skills
Responsiveness to your outreach
Interpersonal skills with your staff
Management of volunteers
Day-of event management
For questions that require a short answer, ask questions such as:
What type of event(s) did the planner produce for your organization?
Was the planner able to keep you within your budget?
What qualities of the planner did you especially appreciate?
Were there any areas where the planner could improve?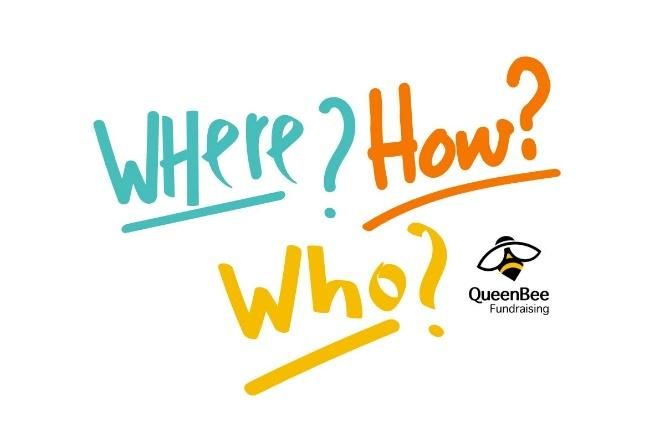 Question 2: How will you share the workload with our staff?
Let's face it, putting on a successful fundraising event is a lot of work! There are committees to manage, invitations to design, auctions to pull together, guest lists to finesse, and volunteers to deal with.
Nonprofit organizations vary in staff size and resources, and this means their requirements for an event planner vary as well.
If you are a small organization with a very small, or one-person, development department then you will need more hands-on help from your planner to fill in the staffing gaps. You will need an experienced professional who can take a big chunk of the workload off your shoulders and keep you on track with deadlines.
Tasks that can be handled by a professional planner include:
Interface with your graphic designer
Creation of committee meeting agendas and note-taking
Management of your silent and live auction items
Sponsorship onboarding and follow-through
Guidance with guest seating and venue layout
Sequencing of your event and stage program
Volunteer recruitment and management
Larger organizations that have adequate staff to handle some of the extra workload may want to manage some of these jobs in-house which allows their staff to have more control.
Question 3: Will you manage our event committee?
Working with a committee can be a lot of work, and often fundraising event planners will step in and help you organize committee meetings and work with committee members. Whether or not you want the event planner to participate and manage your committee is up to you and your organization.
Why would an organization forgo their planner's help to manage their event committee? It is because some nonprofits want to use the committee experience to strengthen bonds with their committee members.
An event committee generally consists of a nonprofit's loyal supporters and the time spent attending meetings and working together is an exceptional stewardship opportunity. Volunteer committee members find it is a great way to reinforce their affinity for your organization and your mission.
However, if your organization lacks an experienced leader for managing committee meetings and committee members, then it is best to let your fundraising event planner step in and lend a helping hand. They can assist you by creating meeting agendas, leading the meetings, and taking notes which can be distributed to the group afterwards.
Even if an event planner is leading committee meetings, there should always be a staff or board member present. They will monitor the meeting and ensure that all decisions made by the committee are in agreement with the organization's rules and bylaws.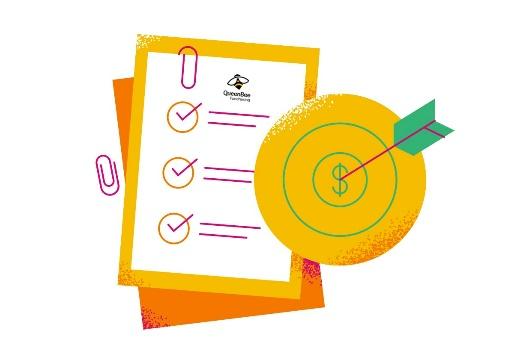 Question 4: How can you help keep us within our budget?
Some organizations obsess over their event budget. They spend hours crunching numbers and updating estimated costs vs. real costs, and then crunch the numbers all over again when any line item changes. This may make them feel like they have control over their budget, but it is an illusion.
An event budget is no more than an educated guess, and it is a constant work during your event planning. The budget keeps track of how much each event element is expected to cost and then is updated as the real costs become known.
Though an event budget number is a moving target, organizations need a budget in order to get a general idea of how much the total event will cost them. Budget estimates help nonprofits set their sponsorship levels and ticket pricing, and set their expectations for how much money needs to be raised in order to meet their net financial goal.
When interviewing prospective fundraising event planners you should ask where in the budget they feel you should invest money and where you can cut corners.
Some fundraising event planners are excellent at negotiating better pricing for their clients. This could be lower corkage fees, reduced pricing for AV, or better pricing from a florist.
Other planners will look towards creating underwriting opportunities that will defray costs for line items such as valet, printing, and wine.
In rare cases there are planners who have event vendors extend a 10% discount to their nonprofit client in lieu of pocketing the industry's typical referral fee themselves. If you find a planner who does this as their policy, they should be a frontrunner for the job as this shows their dedication to their nonprofit clients and their events' success.
Question 5: How will you ensure our event will run smoothly?
Though there is no such thing as a flawless event, there certainly are well-run events.
A well-run fundraising event means that there are no long lines at registration nor the bars. A well-run event has enough volunteers to efficiently handle auction close out and cashiering, but not too many volunteers so they are bored and don't have enough to do. A well-run event has a stage program that moves smoothly from sequence to sequence with no AV foul-ups.
A well-run event relies on the skillful management and leadership of a fundraising event planner. Each planner has their own systems and protocols which they rely on during an event. Some have written protocols and others work with your organization to create custom workflows.
Ask prospective planners what kind of systems they use to track volunteer jobs, set up, and run the event. Discuss some issues they have run across at past events and how they avoided any disasters.
At the end of the interview, take a moment to reflect on your experience talking to the fundraising event planner candidate, and if you felt they would be a good partner to help you maximize your event's profit and engagement. It is important to work with someone you feel can be a good fit as a part of your organization's team.
—————–
Want to learn the strategies used by professional event planners to create engaging and profitable events? Sign up for our newsletter and get your organization on track for successful events and sponsorships.
About A.J. Steinberg, CFRE, of Queen Bee Fundraising:
With over 20 years' experience as a nonprofit event producer and engagement strategist, A.J. Steinberg has worked on over 100 successful events and raised millions of dollars for organizations with her Los Angeles-based production company. She is a recognized topic expert and trainer, and presents on subjects such as nonprofit event planning, event sponsorships, committee and volunteer leadership, generational giving, and guest engagement.
Website: www.QueenBeeFundraising.com
LinkedIn: www.linkedin.com/in/ajsteinbergproductions
Twitter: https://twitter.com/QueenBeeMalibu
Facebook: www.facebook.com/queenbeefundraising